CONTACT US:
Here at Bob's Marine Sales And Service we want to make sure that our friends and customers have access to us anytime they might have a question or comment. You can reach us at Bobsmarinesale@Aol.Com or by getting in touch with us through one of our stores.
For quick and easy access, you may use the below comment box to send us an email.

YOUR E-MAIL ADDRESS:
YOUR COMMENTS: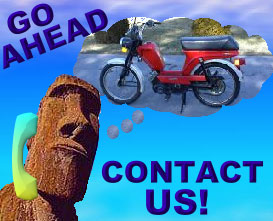 Note On Comment Box:
If you are using a public access computer to visit us online or if your web brower's email capabilities are not set up, the comment box may not work for you. In such a case, please feel free to try to reach us through another method.
Thanks!